What's the big deal about finding or seeing something that is rare? What does it tell us about the local natural environment when a rare species turns up? The answer is that sometimes the presence of a rarity signals something significant about the local environment, but in other cases it has no significance in this respect. It all depends on whether the rare species is a 'vagrant', a future 'colonizer', or a 'threatened survivor'. Let's examine these three types.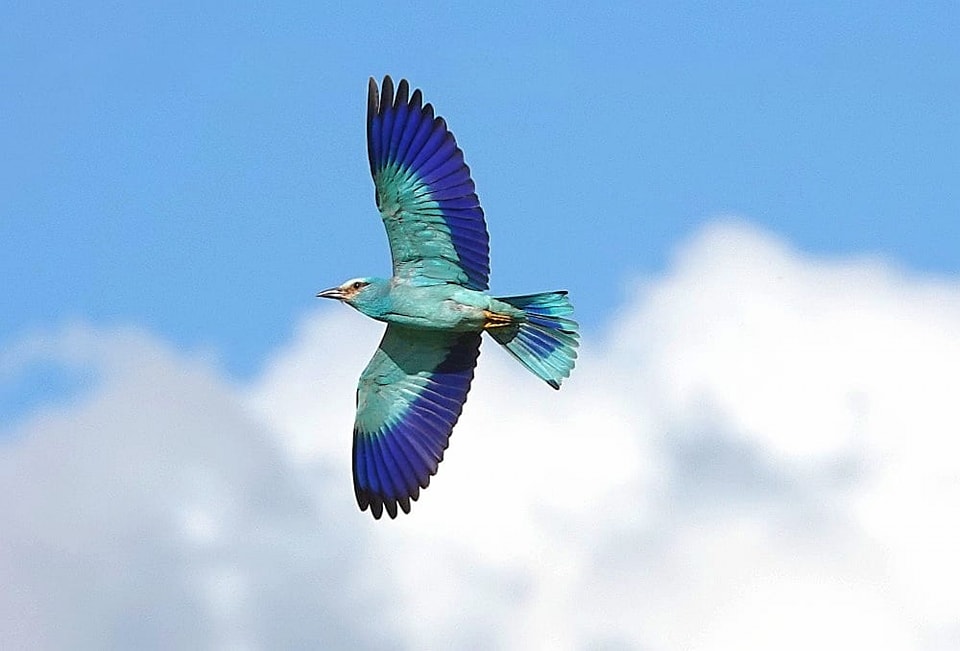 Vagrancy in the natural world, especially on an island, is usually restricted to animals with wings – most especially birds, but also moths, butterflies and dragonflies. When an exotic bird like a European Roller or a warbler from Siberia turns up in the UK, it will be of great interest to most birders, especially the hardened twitchers. A search of the archives shows that one rare Siberian warbler – a Yellow-browed Warbler – had been reported from Bredfield, but precisely where I do not know. The moth pictured below – a Beautiful Marbled – is a rare vagrant and it turned up in Bredfield last year. This moth wasn't even mentioned in field guides until about five-year ago. Whether it is just a vagrant or a future colonizer (see below) remains to be seen.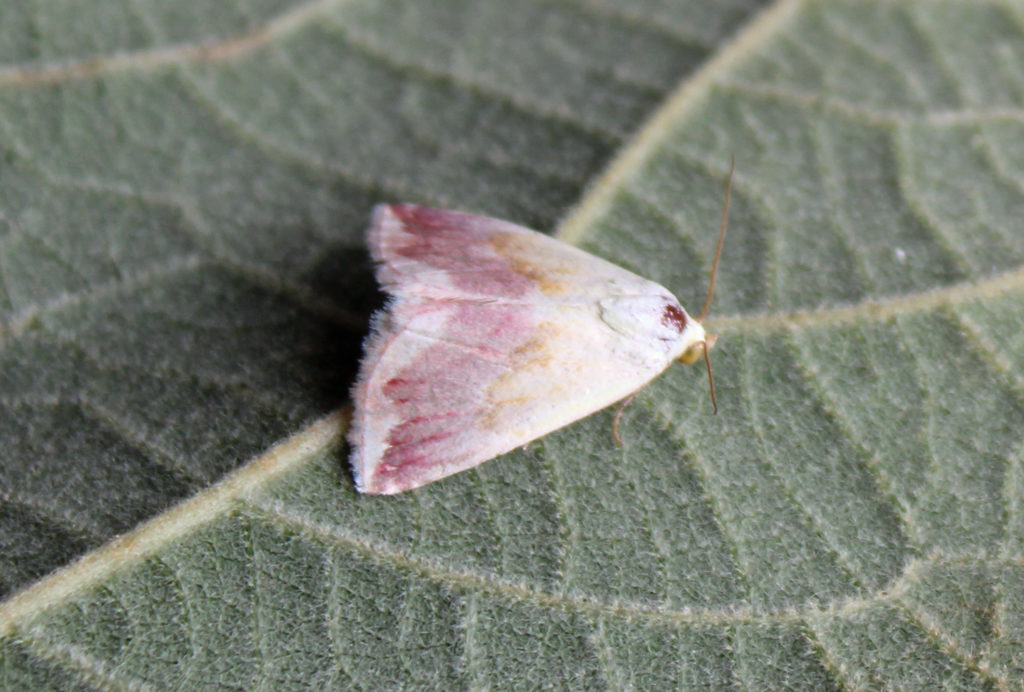 There is a thrill in seeing an unusual creature and, for some, the reward of collecting another 'tick', but the occurrence of a vagrant rarity has no significance for conservation. It signals little or nothing about the health of the natural environment where it has been found. Most vagrant rarities are simply lost. Several rare birds have turned up in supermarket carparks or landfill sites!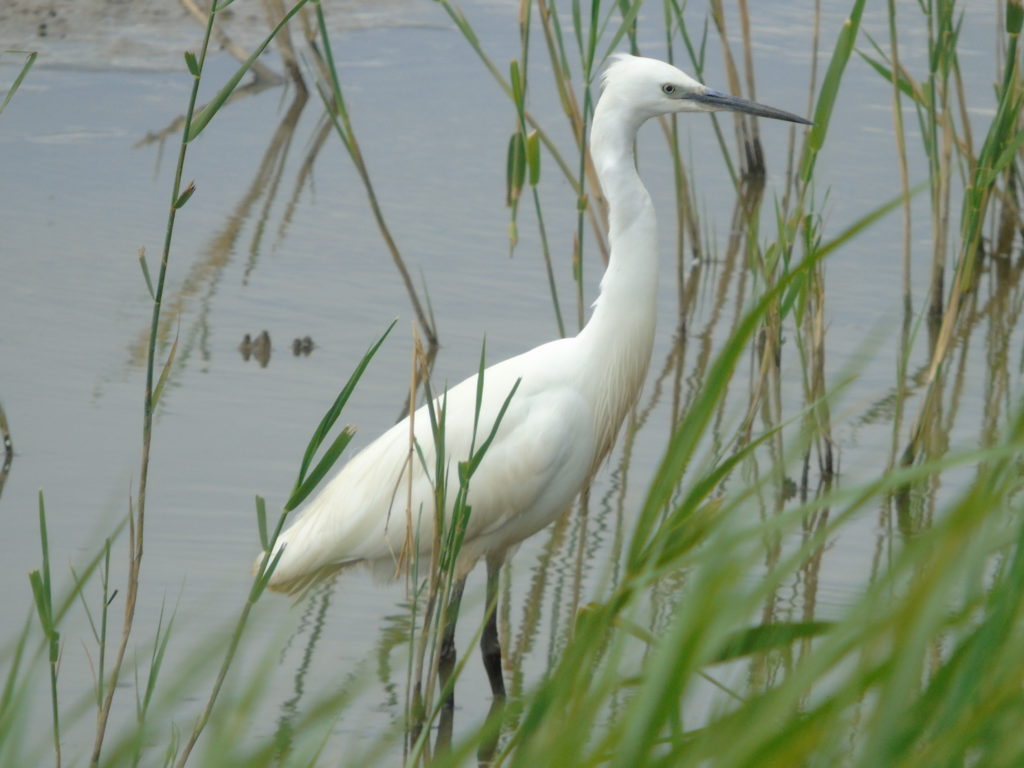 However, some apparent vagrants are here because they are the advance party of colonization. Little Egret was an extreme rarity back in the 1980s; now they are found around every creek and lake in the country. The Collared Dove is a common garden bird today, but the first colonizers appeared in Britain as recently as the 1950s. Twitchers of the day, travelled to Norfolk to see this exotic dove. The next rare birds that look set to colonize Britain are Great Egret, Cattle Egret and Spoonbill. Expect to see a lot of big white birds around in the future. Some birds that were recently rare – such as Red Kite – are re-colonizing areas of Britain from which they were previously eradicated. As for insects, one colonizing species that you are likely to find in Bredfield, in late summer, is the Willow Emerald Damselfly. This small green damselfly was not recorded in Britain until 2007.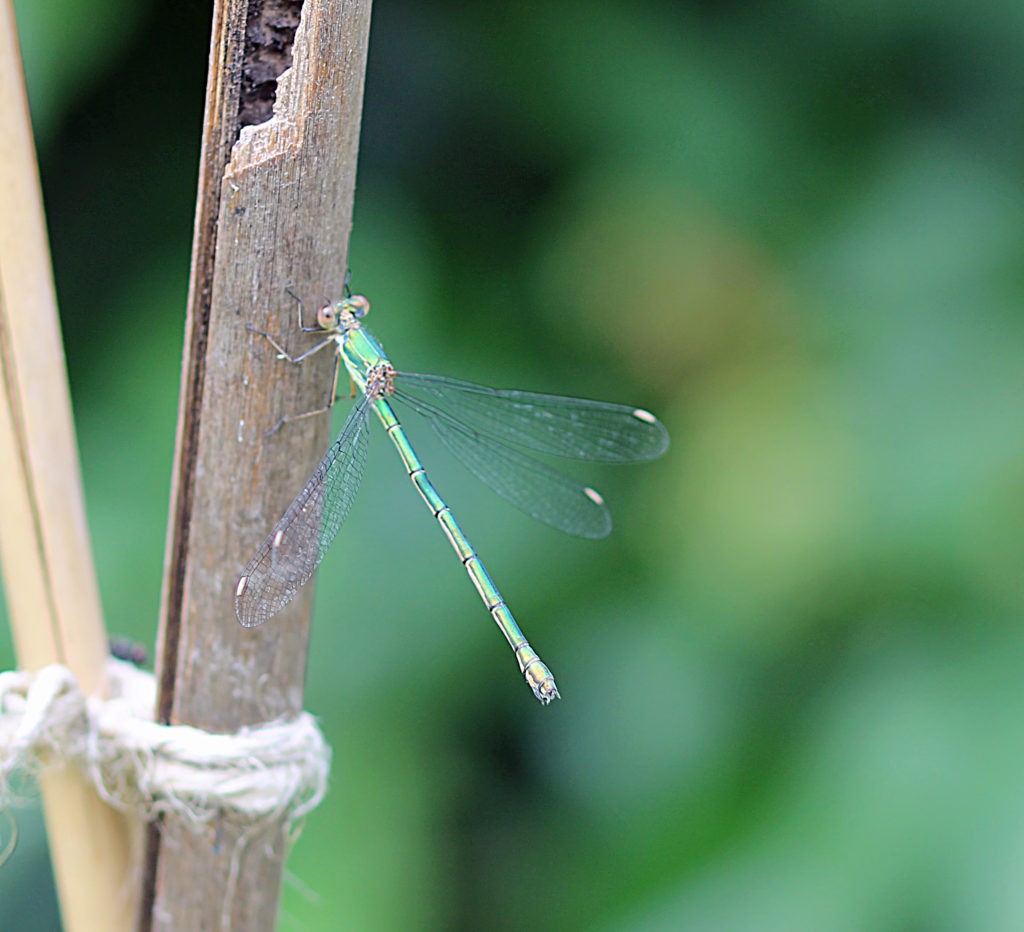 Some winged colonizers are here because of the effect of global warming. The absence of long very-cold winters makes Britain more attractive to birds from southern Europe. Of course, the converse applies and a hotter climate and unpredictable weather is not conducive to many other species which, in consequence, slip into rarity. The net impact of climate change is certainly adverse. Some colonizers are re-introductions, often animals that once lived in Britain, but were extirpated. If their reintroduction is a success, expect to see Beavers in lakes and White-tailed Sea-eagles in the sky. Some introduced species have arrived in Britain without the aid of an intentional plan – perhaps brought into the country as unnoticed seeds or eggs. Box Moth is an example: rare when it first arrived, but now found in hundreds with its larva doing quite a bit of damage to Box trees. Anyway, the subject of so-called 'invasive species' is a whole other big issue. Let's get back to rarities.
The third type of rarity is what I'm going to call 'threatened survivors'. Threatened survivors may be found in the animal kingdom (Willow Tit, Lesser-spotted Woodpecker, Red Squirrel), but some of the most significant threatened survivors are in the plant kingdom. Indeed, some animals become threated survivors because the plants in their required environment have become rarer. Finding rarities in this category is of particular ecological significance. The presence of this type of rarity tells us that a threatened habitat or ecological niche is managing to survive in the local area. In Bredfield, several rare insects and plants in the category of 'threatened survivors' have been found. So threatened are they, that I am reluctant to name them here or reveal the location. The last thing a rare and threatened plant needs is to be picked or trampled upon! However, we can take heart that the presence of this sort of rarity is one indication that, here in Bredfield, we have plants and habitats worth protecting and worth restoring. There were once natural wildflower meadows in every parish in Britain, but today only 2% of the meadows that existed in the 1930s remain. Thus, Bredfield Jubilee Meadow and Orchard is a very important habitat and, no surprise, a few significant rarities have turned up there.
Conservation relies upon counting and recording species. If we don't count species, we won't know they are threatened and becoming rare until it is too late. If we don't record the place and habitat where species are found, we won't know where they are thriving or where they need protection. 'Citizen Science', so-called, plays an important role in conservation, though the records that people submit. The main umbrella organisation for recording nature observation in Suffolk is the Suffolk Biodiversity Information Service. Submitting records to the relevant authority can seem a difficult task at first. If the prospect of submitting records seems daunting or you need help with submitting records, you can send details of your nature records to Bredfield Wildlife Friendly Village, via the 'contact us' page on the website or via our group Facebook page. Note that we don't have the capacity to collate and pass on lots of records of non-rarities, so confine these records to fauna and flora considered scarce.